SFA worked with Muhlenberg College to repurpose East Hall into a memorable and meaningful living/learning environment for students. East Hall includes warm, inviting interiors with thoughtful historic detailing that respects the original architecture. Large and small social spaces foster a sense of community, and are located strategically to minimize circulation zones and provide visual and physical connectivity to the greater campus.
The project was a collaboration with The Whiting-Turner Contracting Company and NRB-USA. East Hall deploys both off-site and pre-fabricated construction strategies. This system of construction minimizes site disruption and shortens construction time. Fabricating the addition in this way allows for a timely juxtaposition of construction methods. Ultimately, the building respects its early 20th century fabric while exploiting a 21st-century construction model. This time lapse shows construction progress from May 20-August 14, 2013. As you'll see, the entire new construction portion of the project was completed during this time. Students moved in to the East Hall addition and into a renovated portion of the existing building at the start of Muhlenberg's academic semester on August 15th.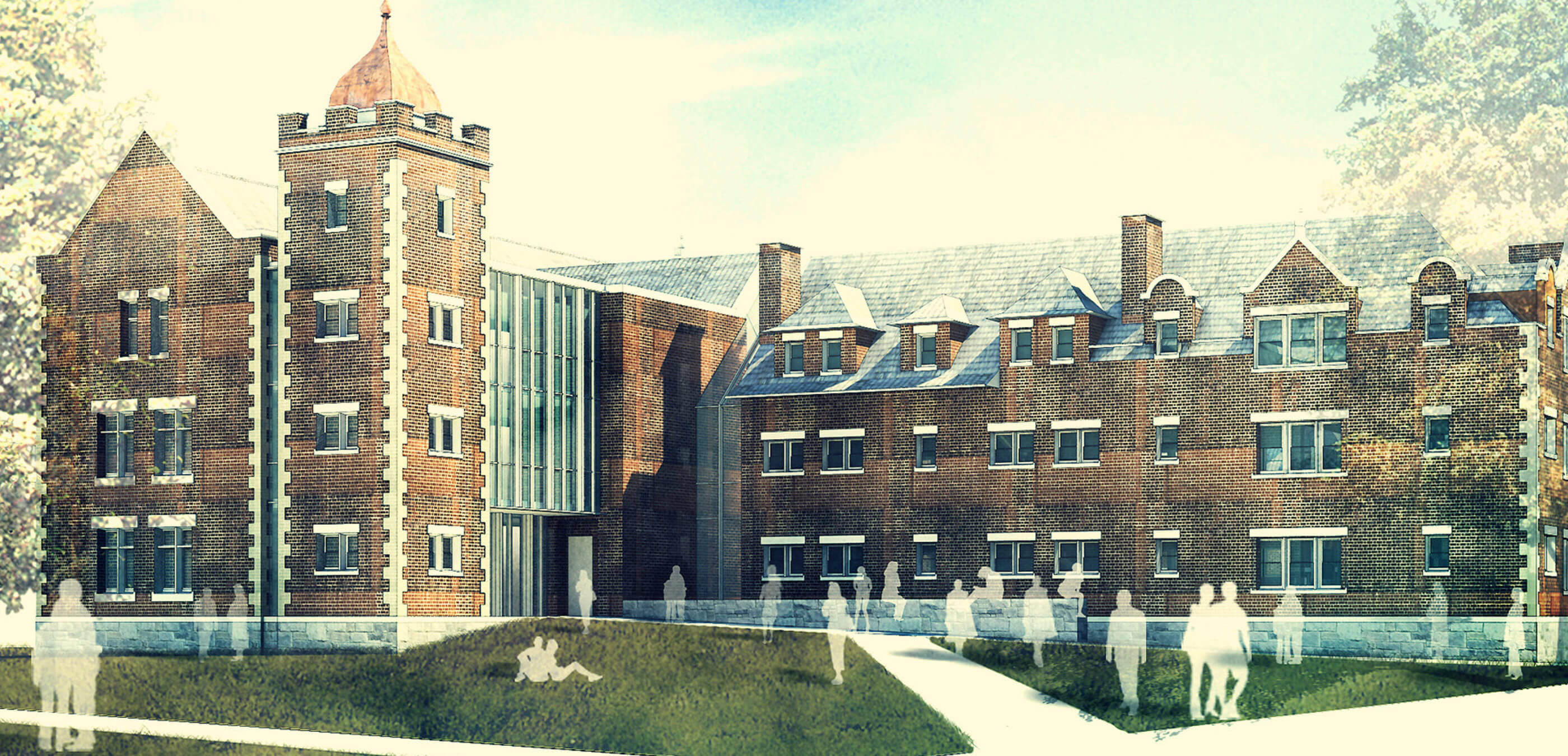 YouTube Video Footage courtesy of Robert Mahar.
Initial Photograph by Matt Wargo.
Education
Environments to inspire and stimulate students and faculty at every level, from classrooms and libraries to residence halls and campus dining centers.
Learn more
Though the building is over a century old, SFA's renovations and additions modernize East Hall into a desirable residence hall for Muhlenberg students. Through multiple programming sessions and design alternatives, SFA's interventions are transforming the hall with a delicate hand.