Spillman Farmer Architects is pleased to announce that the Urban Land Institute Philadelphia has awarded a Willard G. "Bill" Rouse Award for Excellence to the SteelStacks Arts and Cultural Campus. Our work at the ArtsQuest Center, which recently won an AIA Pennsylvania Silver Medal, is a key component of this large-scale, multidisciplinary revitalization project. We're proud to be a part of this revitalization effort in our own backyard!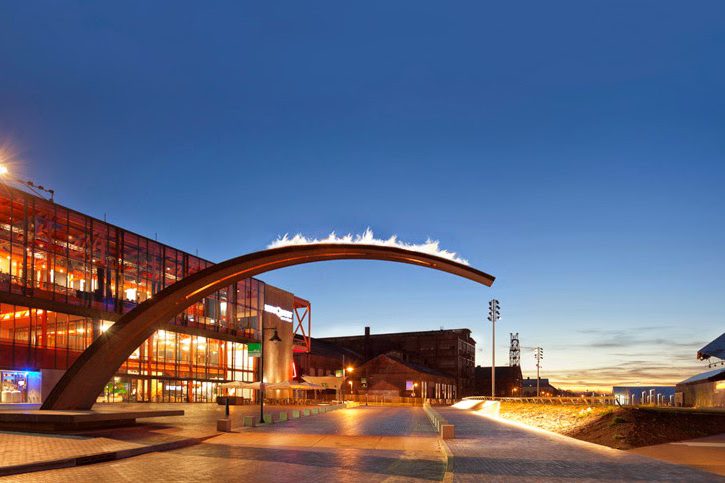 The Urban Land Institute Philadelphia is a branch of the national Urban Land Institute (ULI), a nonprofit research and education organization dedicated to responsible land use and community support. ULI Philadelphia serves the greater Philadelphia area's public and private sectors through education, advocacy, and expertise. The Institute held their first annual awards reception on June 18th, where nine of our region's most exemplary projects were awarded the inaugural Rouse Awards. Head over to ULI's blog to see the full list of winners, including eight other winners across our region.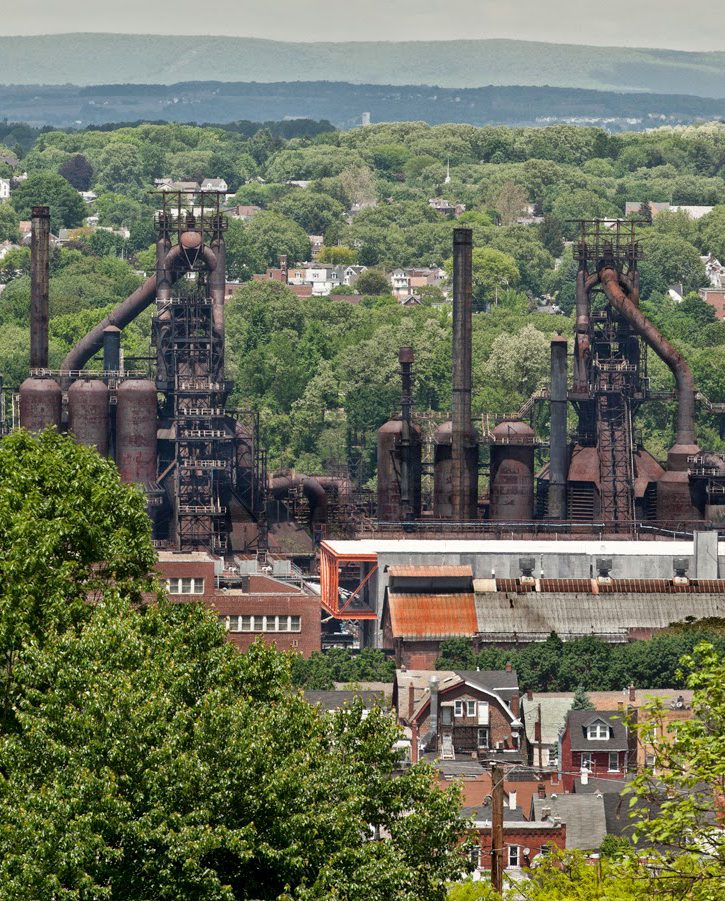 Of the nine winners, the SteelStacks Campus is the only finalist for the Urban Land Institute's Global Awards for Excellence, an awards program that's been recognizing excellence in land use practices for nearly 40 years. The Global Excellence Award winners will be announced at ULI's fall meeting in October 2014. The finalists for this prestigious award include 10 other North American projects, as well as 12 projects from around the globe. Check out the winners at ULI.org.
More information:
Urban Land Institute
Urban Land Institute Philadelphia
SteelStacks Campus Buildings:
ArtsQuest Center, Spillman Farmer Architects
Levitt Pavilion, Wallace Roberts and Todd
PBS 39, URS
Bethlehem Visitor's Center, Legacy Architecture & USA Architects
The SteelStacks Team:
Spillman Farmer Architects
Wallace Roberts and Todd
URS
Legacy Architecture
USA Architects
Artefact
L'Observetoir
Boyle Construction
Alvin H. Butz, Inc.
Bethlehem Redevelopment Authority
Sustainable Design
Sustainable design isn't really a "specialty" of ours; it's engrained in our philosophy of architecture and our design process.
Learn more
Our project at SteelStacks, the ArtsQuest Center, also received an inaugural A+ award from architizer.com and was featured as a top 5 Cultural Building of the Year on archdaily.com. The ArtsQuest Center was also featured in CASABELLA magazine and ARCHITECT magazine.
Keywords: